Courting at the Corner - Orwell Corner Historic Village
Share This : Share Tweet
Starting Date:
2021 Jul 02 — 6:00 PM
End Date:
2021 Jul 02 — 8:00 PM
Enjoy a romantic evening at Orwell Corner Historic Village while learning the social etiquette of 1895.  Our historical interpreters will guide guests through the courting rituals of Victorian-era Prince Edward Island and enjoy a three-course meal prepared on-site.  
Tickets for the evening are $50 per person. Seating is limited due to COVID-19 restrictions, so please book your seats in advance.  For tickets, please call (902) 651-8515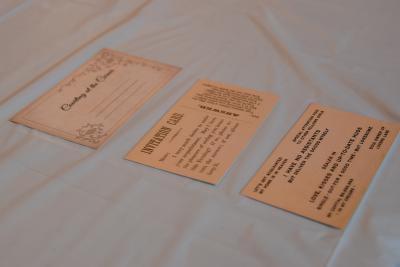 .