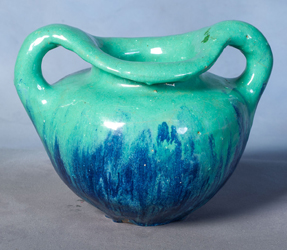 Mary Allison Doull was born on April 13, 1866, in Wilmot Valley, Prince Edward Island. Her parents, George Doull and Hannah Butcher, were both immigrants from the British Isles, and Doull was the thirteenth of fourteen children in their family. Her father's career as a cabinet maker moved the family across the island from Wilmot Valley, to the city of Summerside, and finally to the city of Charlottetown. 
In 1888, Doull's formal education in the arts began at Mount Allison Wesleyan Ladies' College and Conservatory of Music in Sackville, New Brunswick. There, she attended classes such as "Drawing, from Objects, the Antique, and Life; Painting, Still Life, Landscape and Flowers, from nature; Portrait Painting, China Painting, and Decorative Art." During that first year of training, she won an annual $25 prize for creating the school's best oil painting.
After several years of study in Sackville and a few years of teaching art in Summerside and Charlottetown, Doull enrolled in New York City's National Academy of Design, continuing with painting courses and fostering a love for pottery. It is believed that she discovered miniature painting while at the academy. The art form, emerging in the West during the time of the Renaissance, involves painting in watercolour or gouache on a small surface of enamel, ivory, vellum, or sometimes a playing card.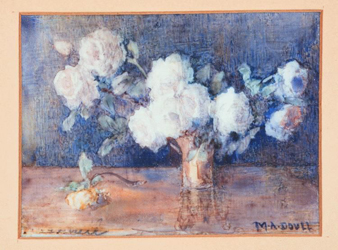 During her time at the National Academy of Design, Doull was able to set up her own personal studio on Fifth Avenue. It became a space to paint and teach students, both. In June 1899, the P.E.I. Magazine reported that her studio was one of the "cosiest corners in New York," and "portraits of celebrated men and women, sketches of natural scenery throughout P.E.I., and a most hearty welcome greet one upon opening the door." 
In New York City, Doull became involved with several groups, including the Pen and Brush Club, an exclusive group for women in art and literature, and the Catharine Lorillard Wolfe Art Club, a group committed to providing aid, counsel, and exhibition opportunities to young women artists in New York City. At one point, Doull was even honoured with the presidency of the Catharine Lorillard Wolfe Art Club. 
A lifelong learner, Doull left New York City for Paris in 1907 to receive European training at the Académie Julian. While studying, she joined both the Société des Artistes Français, and the International Art Union. After two years overseas, and several art showings, she returned home to North America.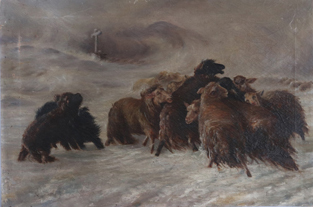 Throughout her audacious life, Doull always made time to visit the East Coast. During the 1920s, she was spending most summers in Cape Traverse on Prince Edward Island, and had purchased a former Methodist church to convert into a personal studio. Some records indicate that she made Cape Traverse her permanent home in 1928. Around that time, pottery became Doull's focus as arthritis in her right thumb made painting too difficult. She used Island clay from the nearby shore, refining it, wedging it, forming it by hand or with a mold, and then firing it. As a studio potter, many of Doull's pieces were one-of-a-kind and mirrored her interests as an artist. That being said, her studio was open to the public, and she was able to support herself financially by teaching a few students and selling small clay souvenirs to tourists. Many of the souvenir pieces she sold were unglazed and made of Island clay, allowing visitors to feel as if they were taking a small piece of the island home with them. Her entreprenurial nature made Doull a model for early business success in the arts industry.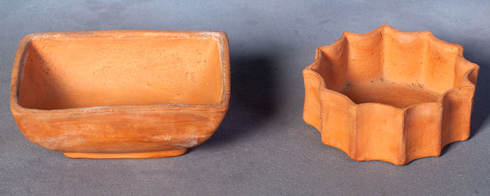 One family member's recollection of Doull's perseverance while firing her pieces of pottery in Cape Traverse paints a vivid picture. According to the memory, she would stand for hours, using a bellows or a pump to get the temperature of the kiln up with sweat rolling off of her face. The blast of the kiln is said to have been heard from the road out front, approximately 100 to 200 feet away. In one of her notebooks, currently housed at the Public Archives and Records Office of Prince Edward Island, handwritten recipes for new glazes and sketches about moulding clay fill several pages. At the top of one, Doull references "Geo Cox"— George Cox, author of the 1914 book Pottery for Artists, Craftsmen, and Teachers. In it, he wrote that "one must keep experimenting, keep on hoping, and keep on taking notes..." Cox's sentiment toward the craft aligned with Doull's. Many of her pages are lined with jot notes around recipes stating "Tested," and "Try this one again."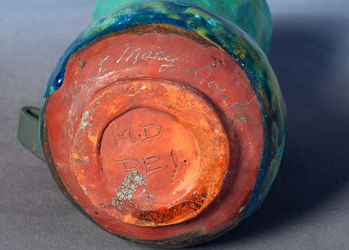 On June 6th, 1953, at the age of eighty-seven, Doull passed away at the Summerside Hospital. With extensive studies across the globe, and pieces displayed in Paris, New York City, and Chicago, Mary Allison Doull is known as one of P.E.I.'s first internationally successful women artists. Hailed as a trailblazer, the strong colours in her glazes and the use of red Island clay in her studio pottery pieces seem reflective of both her roots and travels. Doull's involvement with many groups and societies, including the Women's Art Association of Canada, is a clear indicator of her passion for the advancement of women in the arts community.