Prince Edward Island Pottery Company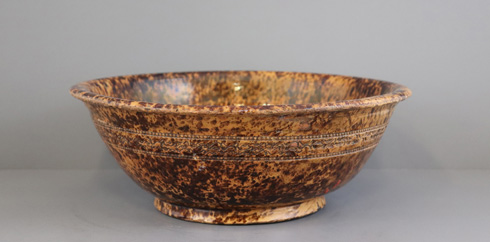 The Prince Edward Island Pottery Company was established in 1880 by local businessman Frederick W. Hyndman. Like the earlier Spring Park Pottery (1862-1872), the new manufacturer hoped to compete with imported ceramic wares. The surviving range of domestic and decorative pottery from this firm displays considerable understanding of local clay composition and a unique design aesthetic.
The pottery facility was constructed on an eight acre parcel of land located on the present day Charlottetown Experimental Farm property. The site would eventually be home to a 30 foot circumference kiln, pottery building, brick and bone-mill plant, warehouse, and clay storage. Nearby rail lines provided easy distribution across the province, as well as to the mainland where markets for these Island-made products were established in Nova Scotia and New Brunswick.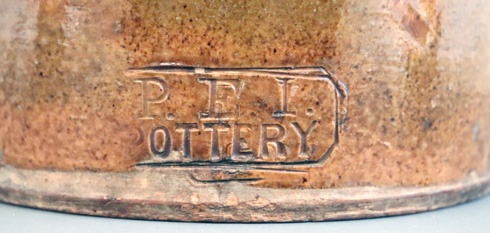 Oswald Hornsby, who had worked in several potteries in Nova Scotia, was hired to oversee installation of the all-important kiln and manage production. The vast size of the kiln and a ready supply of local clay appear to have resulted in an impressive output. The January 11, 1882 edition of the Summerside Journal noted that some 1600 milk pans, 3000 preserve jars, 2000 molasses and liquid jars and 2600 flower pots had been manufactured and were ready for purchase. Other items made by the PEI Pottery Company included stove pipes, chimney pots, spittoons, as well as miniature and ornamental earthenware pieces.  This range of products is well-represented in the PEI Museum and Heritage Foundation's collection.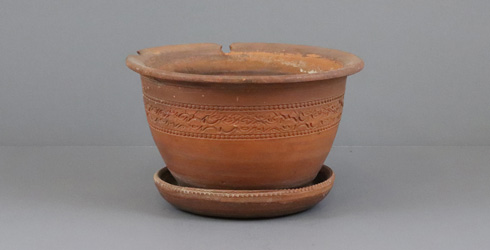 Given the porosity of the local red clay, Oswald Hornsby found that adding imported white clay led to stronger vessels. With the exception of some mold-formed pieces (see Fig. 6), all items made by the PEI Pottery company were hand-formed and turned by wheel.  Extant pieces and potsherds suggest that the pottery was fired twice, first at a high temperature bisque (or biscuit) firing, and again after glaze had been applied.  Glazes typically applied to wares intended for holding liquids such as jugs, crocks, and preserve jars were transparent lead oxides, flint mixtures or copper oxide for a green effect. Milk pans often feature an interior white slip-glaze and an unglazed exterior. This was common practice among English and Maritime potters, but is rarely seen in 19th century earthenware elsewhere in Canada, and may reflect Hornsby's influence.
Several design elements set Prince Edward Island Pottery Company ware apart from other early Canadian pottery. Various products are decorated with an incised, banded pattern made with the use of a coggle-wheel (see Fig. 1, 3, 5). Crocks and jugs often indicate capacity (see Fig. 4). Jugs and pitchers frequently feature simple incised lines running the length of the handles. While not all pieces are marked, surviving examples in the PEI Museum and Heritage Foundation's collection include a rectangular stamp with capital lettering (see Fig. 2) and an oval stamp with cursive writing.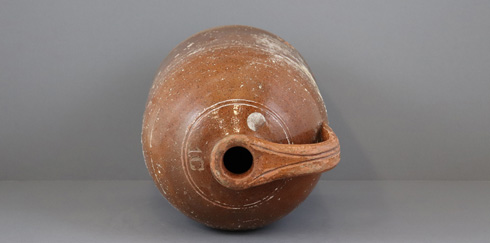 In 1886, Frederick Hyndman sold the Prince Edward Island Pottery Company to Oswald Hornsby and junior partner Frank Murphy.  Later joined in the business by his son Frank, Hornsby branched out from production of utilitarian wares into ornamental work such as decorative tiles manufactured for St. Paul's Anglican Church in Charlottetown.  
 
In 1970, a Royal Ontario Museum archaeological excavation of the former pottery site uncovered significant quantities of pottery waste, kiln furniture and potsherds. Analysis of this material, combined with an examination of extant pieces and archival research, provides us with considerable insight into the work of the pottery and adds to our understanding of 19th century commercial pottery production in Canada.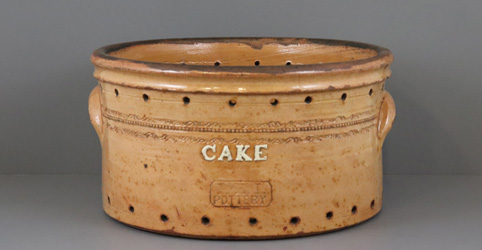 Not only is the Prince Edward Island Pottery Company significant as an early example of a thriving Island manufacturing business but as a precedent for the long history of craft tradition in the province. As Catherine Hennessey concludes in her 2014 publication Prince Edward Island Pottery Company:
The very special thing about The PEI Pottery Company is that so many pieces that still remain in collections are marked, leaving no question that they are what they are. The marked pieces and the excellent work done by the ROM leave us a legacy that can only lead to further discoveries that will enrich our understanding of this highly productive little business.
The examples of the utilitarian and more decorative wares made by the PEI Pottery Company in the collection of the PEI Museum and Heritage Foundation form part of that legacy.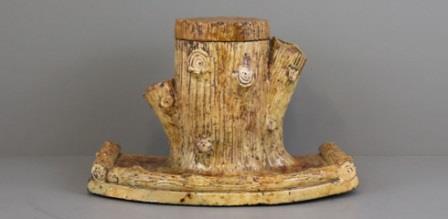 References/Additional Reading:
Catherine G. Hennessey, 2014, Prince Edward Island Pottery Company. Charlottetown, PEI. 
1973, "Red is the Soil", in Canadian Antique Collector, Vol 8 No 1
D. B. Webster, 1982, "The Prince Edward Island Pottery, 1880-1898" in Material History Bulletin Ceramics in Canada, 16, Ottawa: National Museum of Man.
1971, Early Canadian Pottery, Toronto: The Canadian Publishers. 
1969, Early Slip-Decorated Pottery in Canada, Toronto: Charles J. Musson Limited.
Heather Read, 2017, "Canada 150 – Prince Edward Island – Red Pottery", Royal Ontario Museum. 
Willian C. Ketchum, Jr. 2000, The Antique Hunter's Guide – American Pottery and Porcelain, New York: Black Dog & Leventhal.