Victorian-Era Séance Reenactments 2023
At this participatory and immersive theatrical experience, guests of Beaconsfield Historic House will step back into the 19th century to join our mysterious (and fictitious) spirit-medium, Miss Evangeline Gray, as she hosts a séance in our elegant double drawing room. There, Evangeline will summon the spirits using the trickery and illusions that enchanted audiences of the past. This experience is followed by a talk-back where visitors will learn about the impact these ghostly events had on the Victorians, ask questions, and peer beyond the veil to discover how some of these tricks were accomplished. This event is unique as it is one of the rare occasions where the Foundation pulls back the exhibition ropes and invites guests to take a seat around our table. This program is generously sponsored by The Haunted Mansion in Kensington!
Show dates: From October 5 to October 28
Time: 4:00 – 5:30 pm (Saturdays); 5:30 – 7:00 pm (Thursdays, Fridays and Saturdays)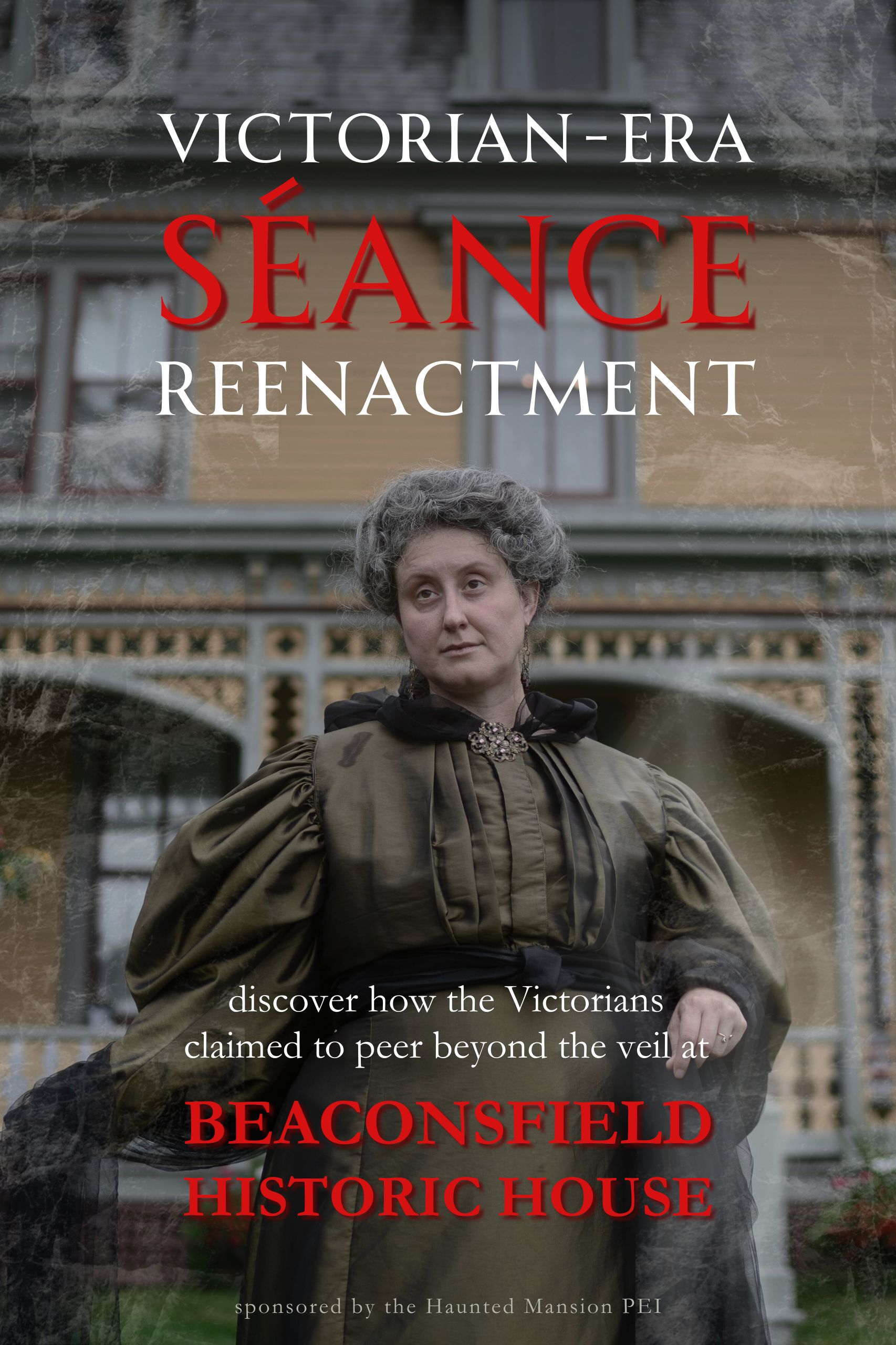 PEI 150th Anniversary Photo Exhibit
On display now at Beaconsfield Historic House!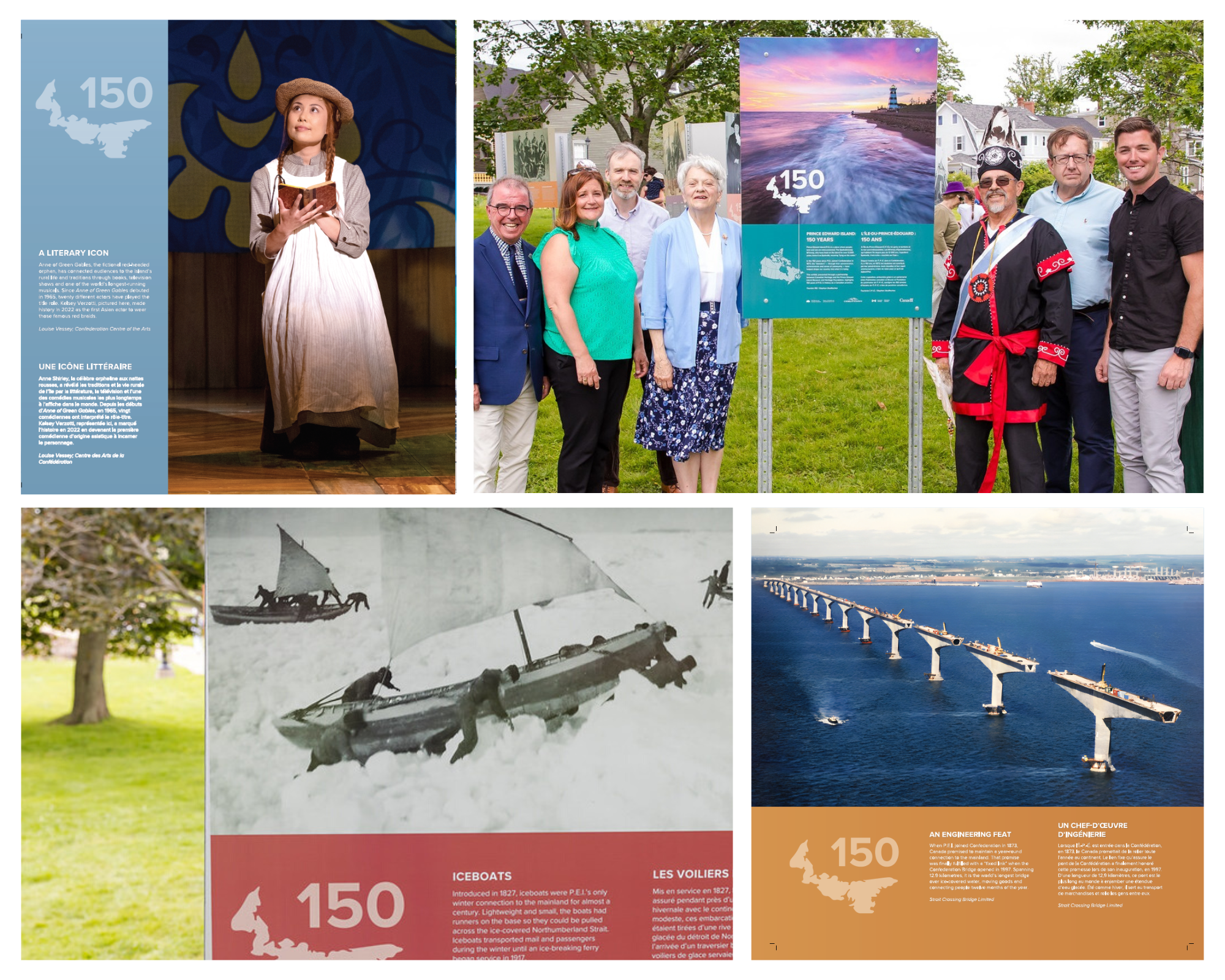 This exhibit, presented through a partnership between Canadian Heritage, the City of Charlottetown and the Prince Edward Island Museum and Heritage Foundation, highlights 150 years of PEI's history as a Canadian province. 
There are 15 beautiful display panels that tell the stories of "Islanders" that have contributed to the heritage of our province. In the 150 years since PEI joined Confederation in 1873, these "Islanders" – through their perseverance, achievements and sense of community – have helped shape our country into what it is today. 
You will find fascinating stories of the Acadians, the first Asian actress in history to play Anne of Green Gable's title role, Black Islanders in the Bog neighbourhood in Charlottetown, how the Rocky Point Reserve was created, the silver fox industry, and many more. 
The photo exhibit is displayed in the garden of the Beaconsfield Historic House in July and August. If you come by between Tuesday to Saturday, don't forget to come into the Beaconsfield Historic House for a guided tour!
Quilts of Covid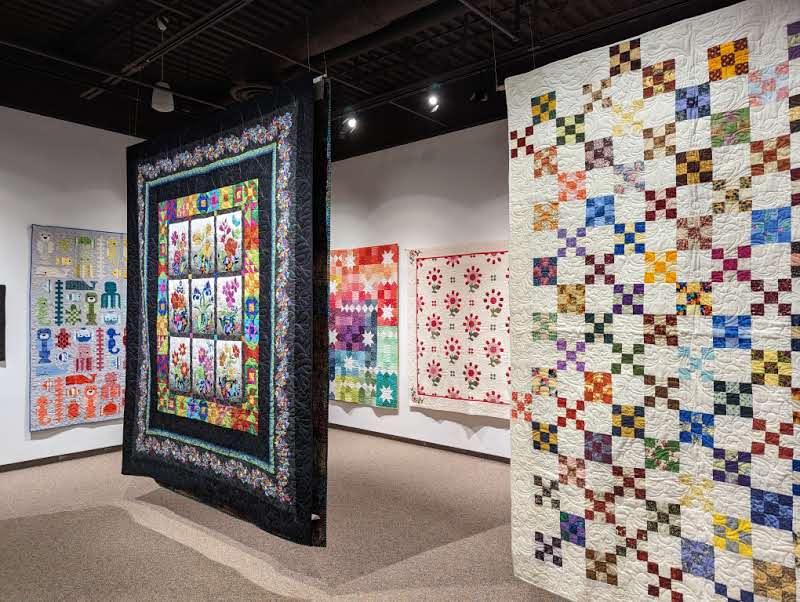 On display until September 29, 2023 at Eptek Art & Culture Centre, the Kindred Spirits Quilt Guild will be showcasing their exhibit Quilts of Covid, a delightful collection of quilts and fabric creations that would not have been completed but for the gift of time provided by the Covid-19 pandemic.
Palette: Oeuvres de la Coopérative d'artistes La Palette | Works by La Palette Artists' Cooperative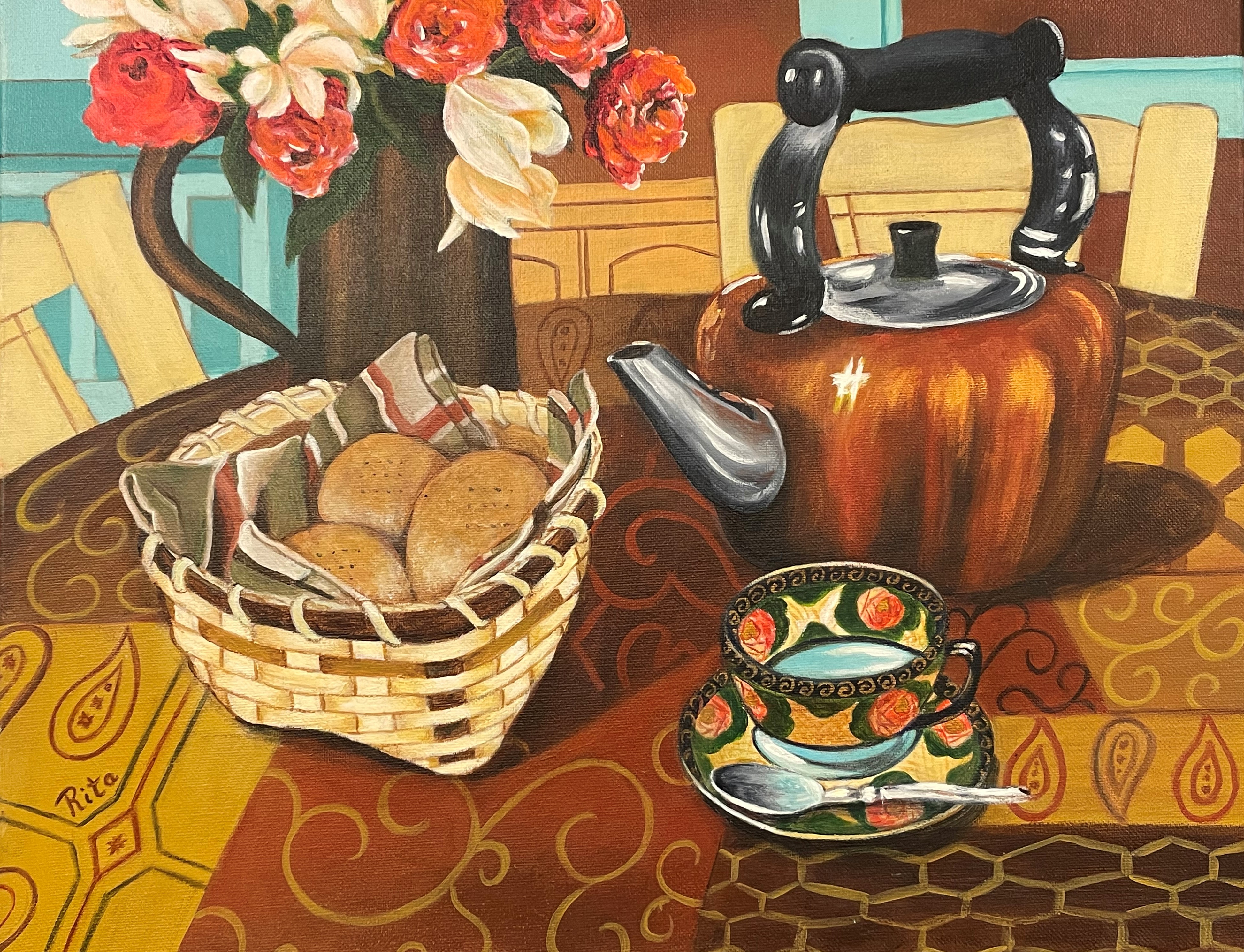 Artwork: Thé acadien by Rita Arsenault 
En montre jusqu'au 29 septembre 2023 - Venez voir les oeuvres dynamiques de nos artistes locaux, membres de la Coopérative La Palette !
On display until September 29, 2023 at the Acadian Museum. Come see the vibrant works of art made by local artist members of the La Palette Cooperative!
Past Exhibits
Perseverance, Persistence and Progress: Women's Impact on Politics in PEI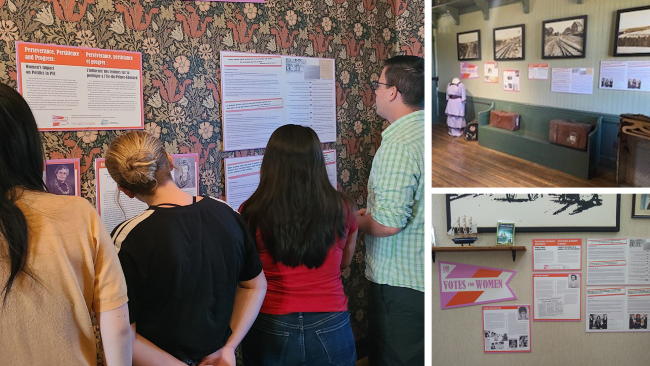 May 3, 2022, marked a century since some Island women obtained the right to vote in provincial elections. In recognition of this landmark event, a photo exhibition about women's suffrage in PEI is on display at the Charlottetown Library Learning Centre. 
The 1922 decision did not award every Island woman the right to vote. Indigenous people - including Indigenous women- did not obtain the right to vote in federal and provincial elections until 1960 and 1963, respectively. The May 3, 1922 victory was just the first step of many down a path we're still actively travelling. The exhibition features the experiences of 16 Island women from all walks who have contributed to our political landscape.